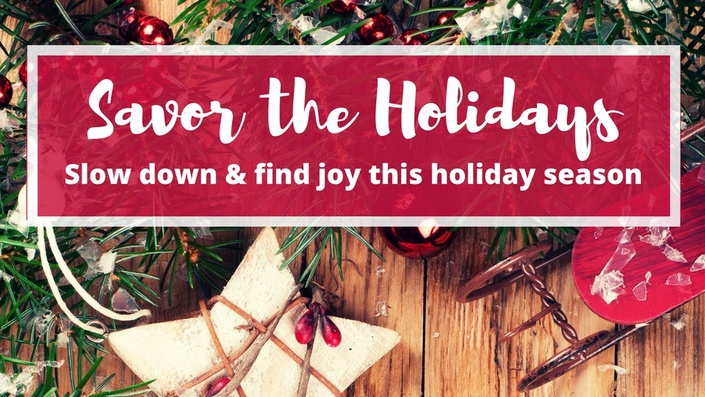 Savor the Holidays
A mini course designed to help you slow down and find joy this holiday season
The holidays have a way of making us feel frenzied and unable to appreciate how wonderful this time of year can be.
It's about time we change that, don't you think?
I invite you to join me for a Savor the Holidays 21-day mini course to slow down and soak up all the joy this holiday season has to offer.
While this mini course has the potential to provide huge value to yourself or someone you love this holiday season, it won't require a huge time investment on your end. I know that time is your most precious resource, and the goal of this course is to help you use your time wisely this holiday season so that you can get the most happiness and joy between Thanksgiving and Christmas.
What's included:
A PDF workbook with all 21 lessons right at your finger tips, so you can work at your own pace and reference them year after year if you choose.
Each lesson in the workbook will guide you through simple and quick steps for how to truly slow down and enjoy each aspect of the holiday season. You can expect actionable tips that will include both mindfulness techniques, as well as a bit of fun and whimsy 🙂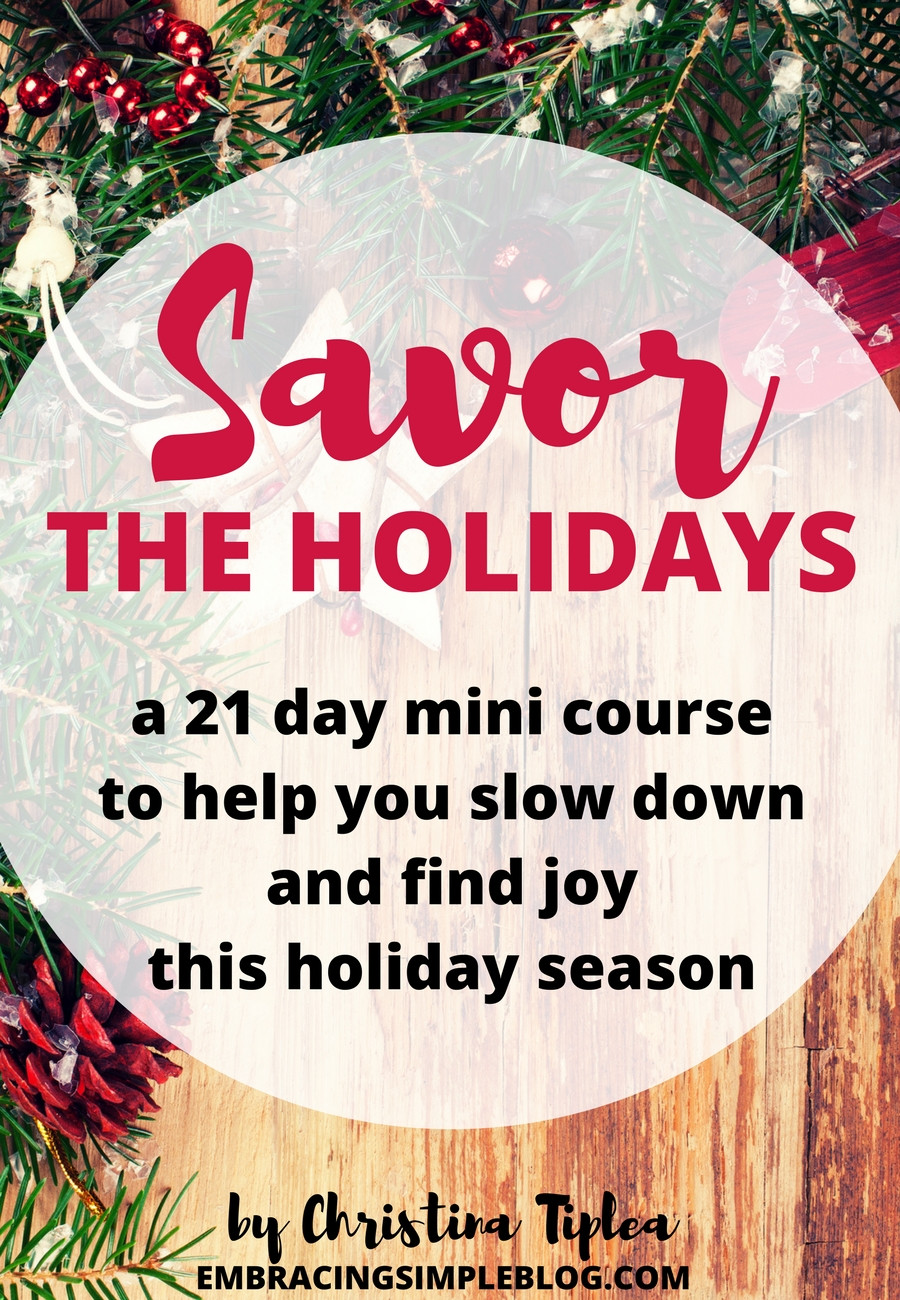 Summary of all 21 lessons:
Savor the Holidays is a 21-day mini course designed to guide you in slowing down and soaking up all the joy this holiday season has to offer.

Week 1

Day 1 – Making Your Home Festive in a Simplified Way
Day 2 – Establishing Traditions
Day 3 – Create Your Holiday Bucket List
Day 4 – Prioritize & Make a Plan
Day 5 – Gift Exchanges
Day 6 – Sprinkling a Little Holiday Spirit Into Every Day
Day 7 – Dealing with the Expectations of Others
Week 2
Day 8 – A Quick & Painless Decluttering Plan
Day 9 – Practice Hospitality
Day 10 – Become Entrenched in Stories
Day 11 – Be Spontaneous
Day 12 – Give Back
Day 13 – Savor the Scents of the Season
Day 14 – Show Kindness
Week 3
Day 15 – Bringing Magic & Whimsy Back
Day 16 – Savor the Tastes of the Season
Day 17 – Take a Break
Day 18 – Simplify Your Expectations
Day 19 – Bust Your Stress
Day 20 – Be Present
Day 21 – Reflection & Gratitude
Your Instructor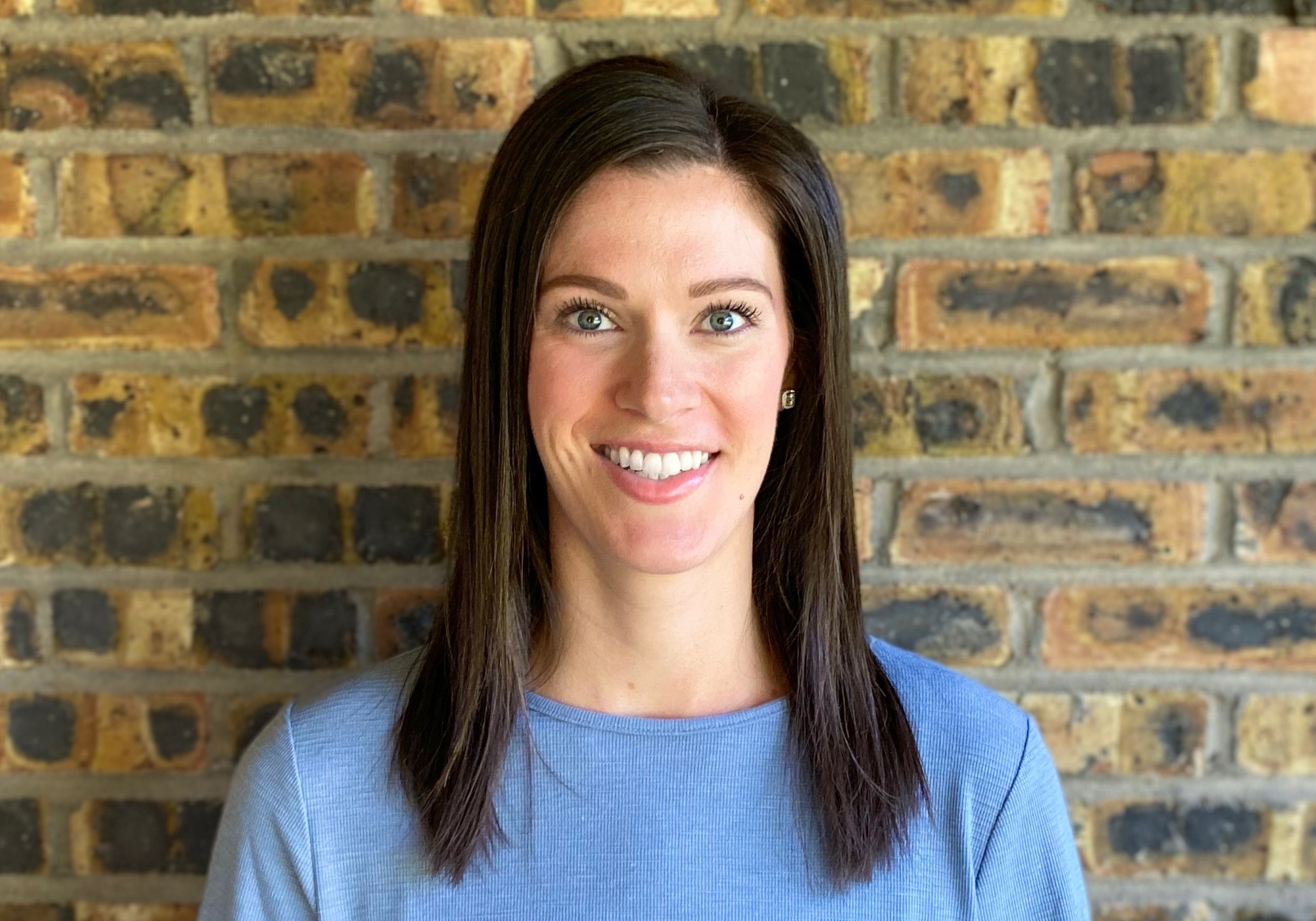 Hi! I'm Christina, the creator behind ChristinaTiplea.com.
I am passionate about practicing intentional living and helping other women do the same. I started my own simplicity journey years ago and love the joy and sense of contentment it has brought to my own life!
When I'm not online, you can find me spending time with my two young kids adventuring around the suburbs of Chicago.
I can't think of a better way to invest in yourself in the coming weeks! Giving yourself or someone you love the gift of joy this holiday season is the ultimate way to spread some cheer. If you still aren't sure if this course will be a good fit for you, here are a few more reasons why you might find it helpful.....
7 Reasons to join the Savor The Holidays mini course:

You are tired of the sheer exhaustion that the holidays can bring
You want to get back to the basics and focus on what truly matters
You have a list of obligations a mile long and want to learn how to prioritize
The busyness of December makes you wish the holidays were over already
You don't want to be on auto-pilot anymore once Thanksgiving hits, just trying to get through the weeks leading up to Christmas
You desire to have a rich holiday season filled with mindfulness and creating meaningful memories
You want to be more intentional about how your time is spent during the holidays
Frequently Asked Questions
When can I sign up until?
This course is open for registration through December 5th, 2022.
What is all included with my purchase?
Upon ordering, you will immediately receive access to the PDF workbook containing all 21 lessons.
Is this course only for those who are overwhelmed by the holidays? What if I'm not feeling overwhelmed but want to join anyway?
While part of the course is dedicated to helping those who are feeling overwhelmed this time of year, most of the lessons are focused on creating meaningful memories and making the most of the holiday season. I think even those who aren't overwhelmed by the holidays will still find this course helpful 🙂
When does the course start and finish?
The course starts now and ends when you want it to! It is a completely self-paced online course - you decide when you start and when you finish.
How long do I have access to the course?
How does lifetime access sound? After enrolling, you will be able to download the course PDF workbook which will enable you to have unlimited access to this course for as long as you like.
This course is closed for enrollment.